Day dreams are made of these
Cars and Love
If all, end all.
Travel and Adventure
Where is next?
David and Jennifer
The alias and her
Home and not at Home
Who is lost is who is not?
The pursuit of Happiness
As if
I like writing and take it more seriously than I should. At times, I might even say something significant. This blog began as a diary of my life in the United States when I moved there from India for schooling. Ever since, it has continued to document dutifully my eventful life. It is now my own time machine, literally. (The future button doesn't work as yet) You are welcome to browse through my twisted fallacies and abrupt realities. Perhaps, you might find that we are indeed alike or far far different. In any case, Thank you for visiting and don't forget to take your personal belongings when you leave.
Blog Posts
In recent times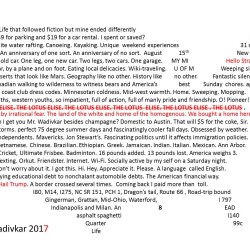 It is ironic that a healthy democracy can allow it's own termination and bring closet fascism to power.  I am heartbroken. I am mad. I am hurt and I am sad. But I am no longer in denial about what her people truly want. It is an disillusionment of the highest proportions. A country I had vehemently[…]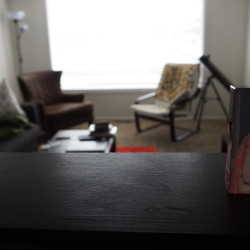 As far as I can recall, there have been very few times when I couldn't wait for a year to come an end. There hasn't been a single prominent reason but 2016 has been such a tiring year. The sum under the curve integrated so steeply that I was exhausted in fall already. The onslaught[…]
Previous
Next